Now available from Amazon. This

translation

of Purgatorio has all the historical, literary and theological explanations worked directly into the text. Genealogies and maps are inset where they're needed. No other Dante provides these: instead one is offered, at best, a welter of footnotes that overwhelm both pleasure and comprehension.
With all the ancillary materials made immediate, the teacher can
move on to the really important and interesting questions Dante raises. The students have all the background to evaluate Dante's unique point of view in every canto.
The Most Illustrated Dante Ever Presented!
Dante's narrative has inspired illustrators, painters and sculptors ever since the Commedia appeared. There is no book that offers full reproductions and a comprehensive analysis of the most important illustrations.I have supplied this lack with a series of art history videos, examining in complete series and full detail the most important illustrations to Purgatorio. These are all posted on YouTube. They are:
Click on this image to go to the playlist for Della Quericia's Purgatorio,: a fifteenth-century Sienese manuscript, which expresses Dante's medieval mysticism with innocent literalism.
Click on this image to go to the playlist for Vellutello's 1544 commentary on the Divine Comedy, engraved by

Giovanni Britto.

These technically proficient images frequently reveal the hermetic depths of the poem.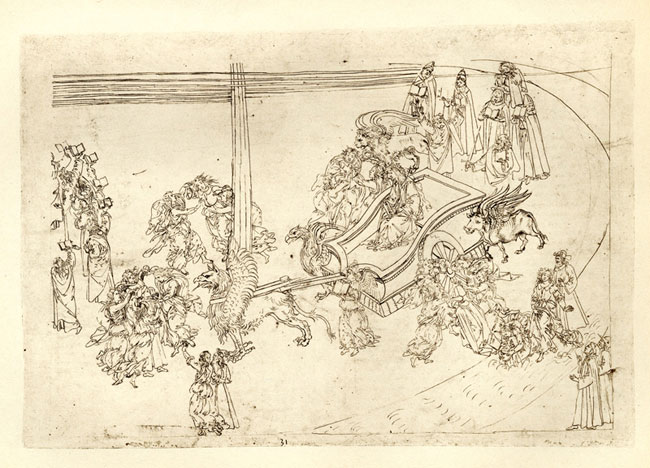 Click on this image to go to the playlist for Botticelli's Purgatorio: Botticelli's last great work was a complete illustrated Divine Comedy — which was also an intimate journal of the artist's spiritual life.
Click on this image to go to the video of William Blake's Purgatorio: more a dialogue with Dante than mere illustrations subordinated to the text.
I have also made videos for Dürer's Apocalypse Illustrations and the Cloisters Apocalypse, which provide full background for the apocalyptic visions that conclude Purgatorio.
Click on this image to go to the Cloisters Apocalypse playlist
The Paradiso is already available on Amazon, but as the bare text. The new edition with maps and genealogies will be available January 1, 2021.
The videos for Paradiso are now being posted.
They are: Di Paolo's fifteenth century illuminations from Yates-Thompson 36:
Click on this image to go to the Di Paulo Playlist.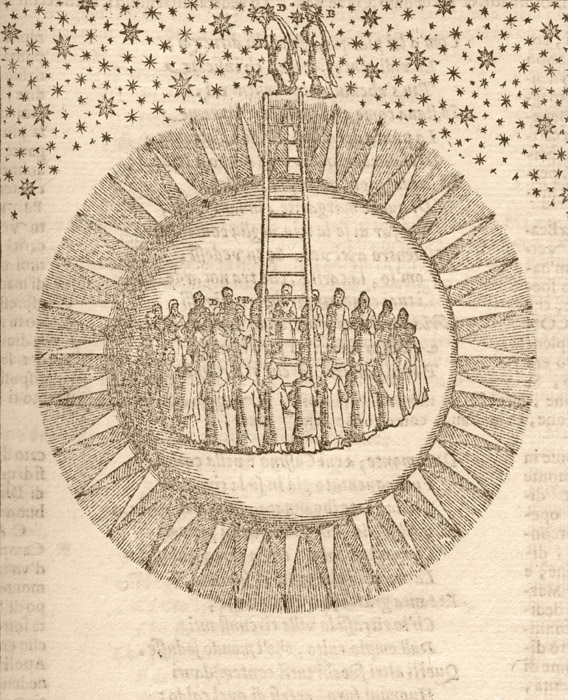 Click on this image to go to the Britto playlist
Click on the image to go to the video
for Botticelli's Paradiso Illustrations
click on the image to go to the video
for Blake's Paradiso Illustrations